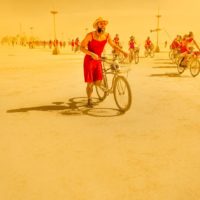 Red Dress Run Thurs 3PM @ The Man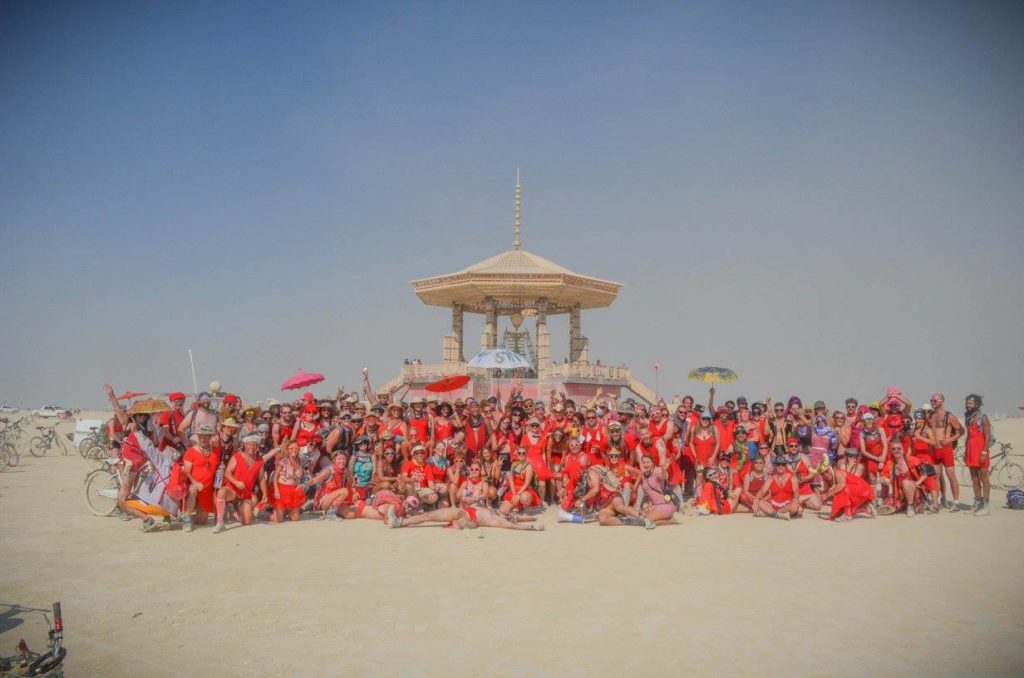 The BRCH3 is proud to announce the 13th running of the BRCH3 Red Dress Run.
Meet at the Man @ 3pm with your red dress, r*nning shoes and/or bike, a drinking vessel and a sense of humor. We will lay a Hash House Harriers-style trail that you can r*n, jog, walk, dance, or bike that ends with a cold brews, silly songs and guaranteed debauchery. Don't run? No problem — bring your bike (most people do). Trail will be clearly marked with BRCH3 flags and there will be beverage stops along the way. On-on!
No red dress?  Anything red will do. If you are in need of a red dress, that perfect red accessory or just wanna drink a beer before trail begins – meet us at BRCH3 Camp at 7:45 & B @ noon for our Red Dress Exchange and Beauty Bar.
In the real world, Red Dress Runs around the world are fundraising events that support local charities. At Burning Man, Red Dress Run happens through the support of hashers all around the world. Once we have enough beer, we send the rest to Burners without Borders. Last year we raised $420.69!
Support the Red Dress Run by donating or adding to your collection of Hash House Harrier wears brought to you by our virtual haberdasher.