While members of the BRCH3 are found in several camps across the playa, a core group of us camp together in the BRCH3 Bike Repair Camp. Our mission is to share our love of hashing with Black Rock City while keeping the beer cold and bikes running smoothly.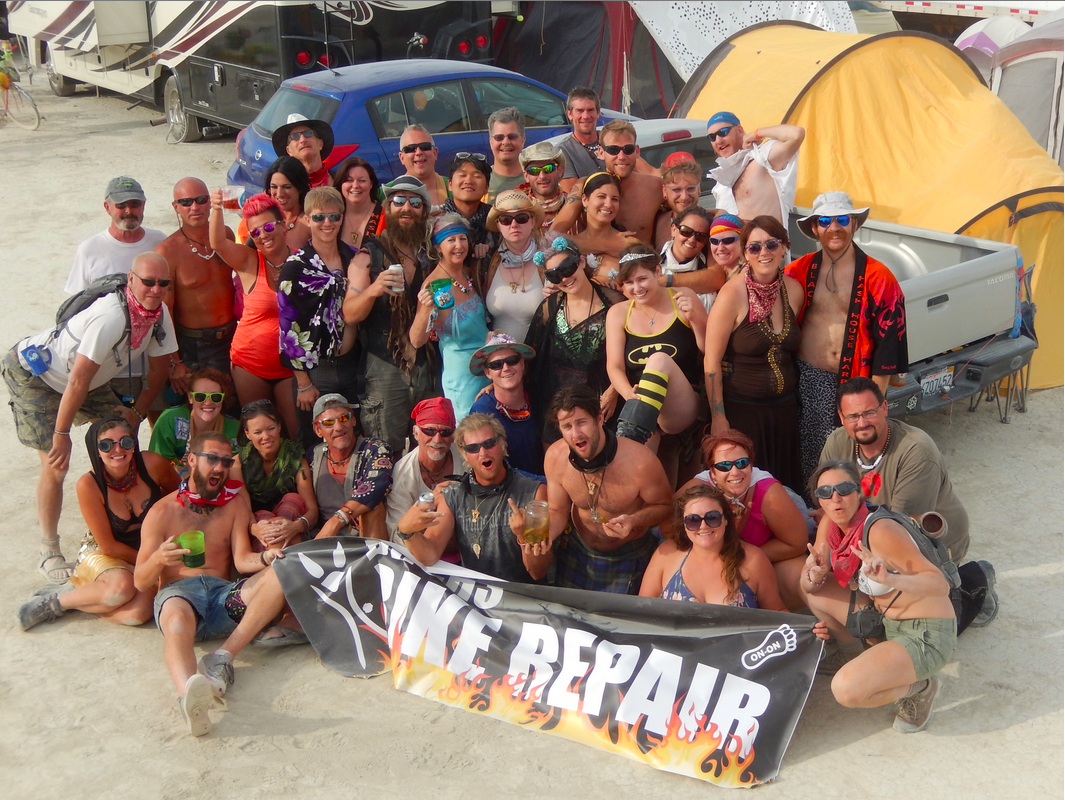 Around 50 people strong, our camp prides itself on being drama-free and friendly. Our community-facing space is comprised of the ever-popular bike repair station and a large dome where libations flow freely and interactivity abounds.
Since our first year together on the playa, the BRCH3 Camp has offered a donation of bike repair service to the Burning Man Community. We take great pride and pleasure offering such a valuable service to our neighbors and playa family and strive to make our bike repair station bigger and better each year.
Camp amenities include:
Potable Water delivered to our playa home
Gray Water disposal
Shower
Daily Ice Runs
Beer
Shaded Common Area (20×20)
Shared Kitchen
Events & Activities
Interested in camping with us? Contact BRCH3 Camp Leads  for more information.