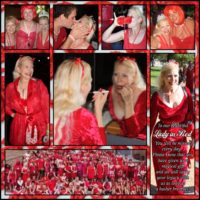 Red Dress Exchange & Beauty Bar Thurs 11-2PM
Join us for our annual Red Dress Run (really a bike ride) as we sing songs, tell dirty jokes and show off body parts. We are the Hash House Harriers an international drinking club that occasioanlly likes to run. We host annual red dress events all over the world, including in Black Rock City.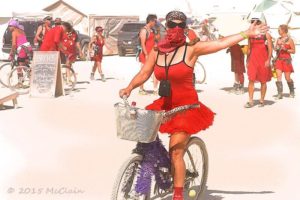 Don't have a red dress, not big! In need of a slinky red little number and that perfect accessory? Wanna exchange your old red dress for a new one? We will have a number of options for you to choose from.
Join us at BRCH3 Camp at 8:45 & D from 11-2 pm for Red Dress Exchange and Beauty Bar to try on the glam and join us for mojitos before trail begins. Or meet at the Man at 3pm already dressed to impress and ride your little hearts out with us as we take you on our Annual Red Dress Hash.